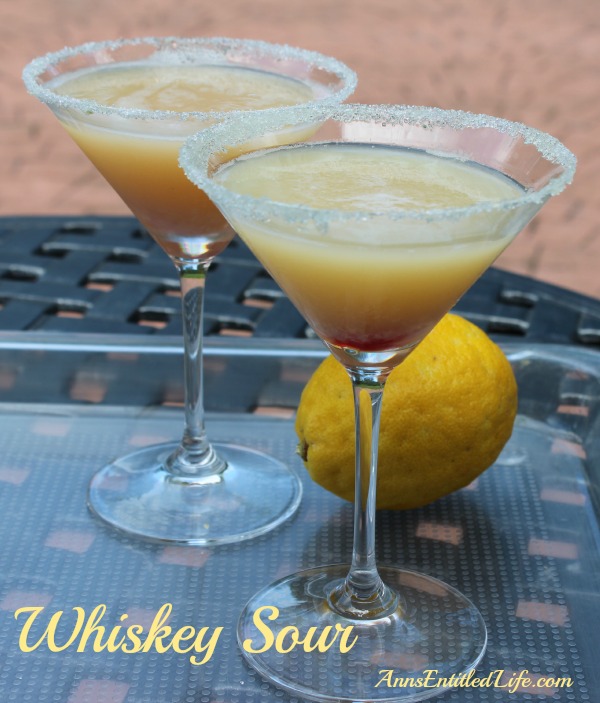 Whiskey Sour Recipe
By Ann
The Whiskey Sour, a classic cocktail of Bourbon, Lemon Juice, Simple Syrup and a raw egg that dates back to the 19th century.
Prep Time:5 minutes
Ingredients:
• 3 oz Bourbon Whiskey
• 2 oz Fresh Squeezed Lemon Juice
• 1 oz Simple Syrup
• 1 Raw Egg White
• Maraschino Cherry
Directions:

• Rim a whiskey (or cocktail) glass with lemon for the wet, sugar for the dry (if desired)
• Place a maraschino cherry at the bottom of the glass.
• In a cocktail shaker, shake the raw egg white thoroughly (20-30 times).
• Add the simple syrup, whiskey and lemon juice to the cocktail shaker; shake until well combined.
• Fill the shaker half way with ice; shake thoroughly.
• Allow the shaker to sit 2-3 minutes before pouring. This will allow the ice to melt into the drink a bit.
• Strain into your prepared cocktail glass.
Makes 2 Whiskey Sours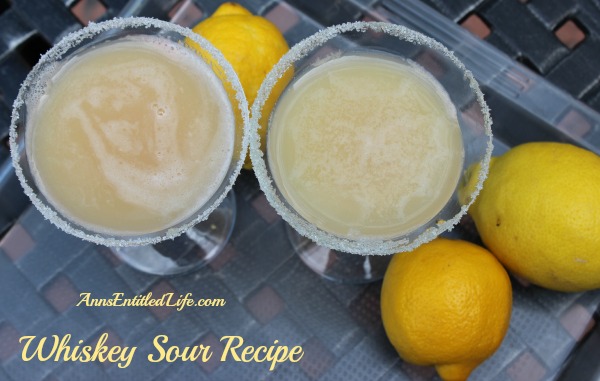 Way back when, the drinking age in the US was 18. And in my youth, I preferred two cocktails above all others: a Midori Sour, and a Whiskey Sour.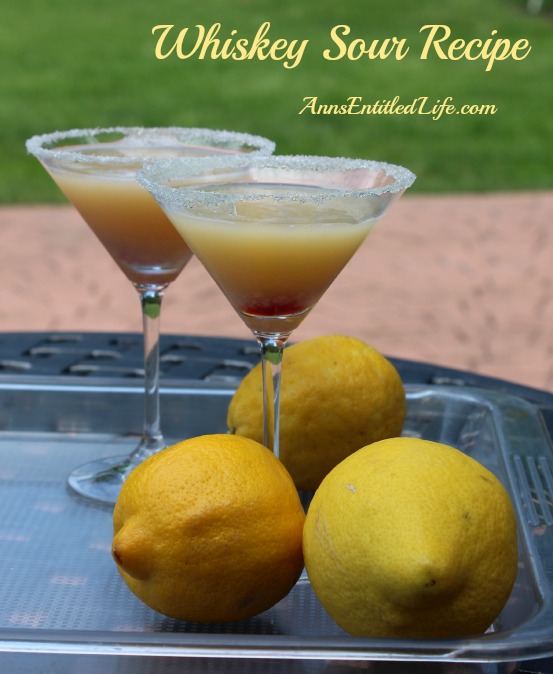 So, I thought I'd share an old Whiskey Sour recipe.
A few notes: the raw egg can gross some people out. I get that. It actually "makes" this drink, but it is still pretty darned good even without the raw egg.
Don't use a sour mix. Ick. Unnecessary since making your own "sour" is so easy to do.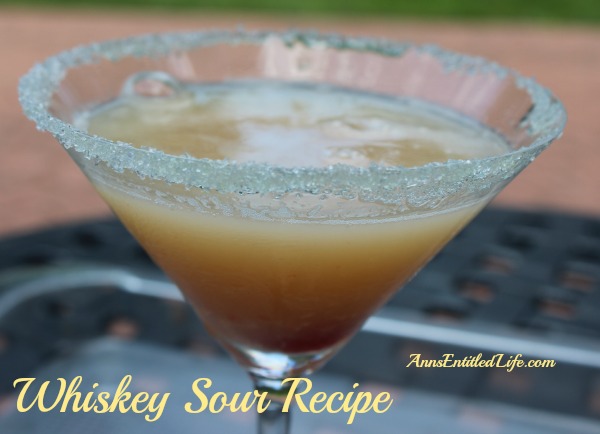 The Whiskey Sour is a very old, classic drink. The Whiskey Sour dates back to the 1870s. It is a sweet drink with a bit of a sharp tang. Totally delicious!
---
As always, drink responsibly and please don't drink and drive.
• How to rim a cocktail glass.
• For more liquor and wine cocktail recipes, tips and reviews, click here.
---
---
FOLLOW US ON: