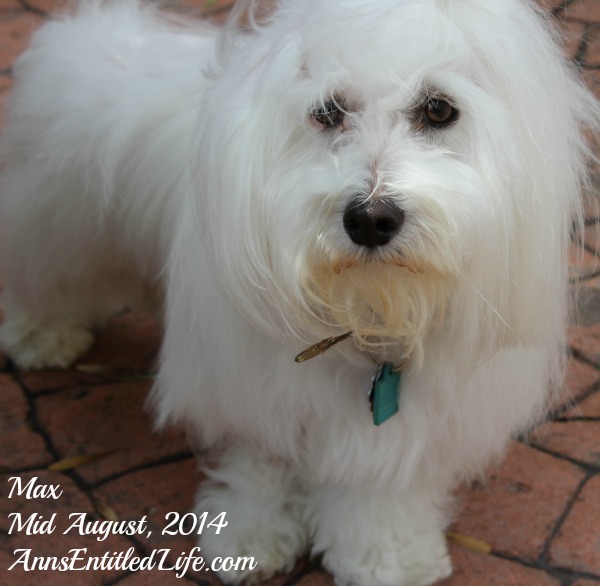 WOW! It has been a month already since Mr. Max's last trip to Cornell for chemo. Time flies! I am curious what they will say about his condition.
He's a little porker now. Even though they cut back on his Prednisone last month, and he's cut back on the Prednisone-munchies eating significantly less than the two months prior, he still gained another pound. Last week the rehab vet weighed him in at 16#s. His normal "before GME" weight was 13.5#s which was perfect. He's huffing and puffing on his walks carrying all that extra weight, and he seems rather uncomfortable within his body. We shall see what his blood tests indicate.
This is also the time we will see if we can have the chemo administered closer to home. Again this will depend on blood tests. I will say that going south of the city doesn't thrill me with a possible snowstorm (in this area south of Rt 20 gets a LOT more snow than Buffalo and its northern 'burbs). However, whatever storm it might be, it will still be better trying to navigate it 30 minutes rather than 3 hours.
After wine tasting on Seneca Lake and Cayuga Lake the last few months, I hope we can do some leaf peeping instead. That is weather dependent. We shall see! But as always, I will bor… er, come back and report the interesting and unusual places we have visited in the Finger Lakes Region of New York State!
---
Previous Max posts:
● Max's First Cornell Follow-up Visit
● Max Exercises More Than I Do!
● Updating the Mr. Max Situation
● A Mr. Max Update
● Mr. Max, Mr. Max, Mr. Max
● It's A Mr. Max Post!
---