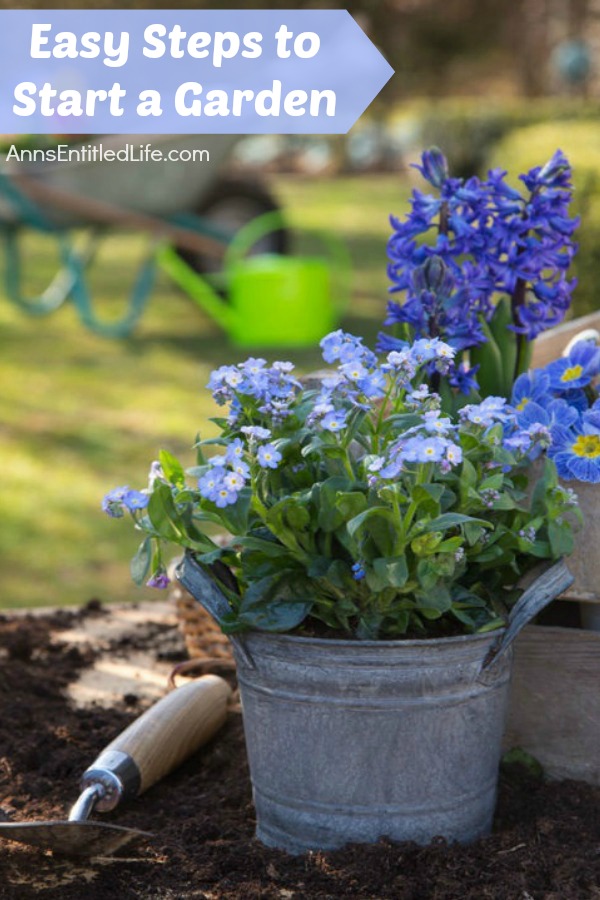 Easy Steps to Start a Garden
It is that time of year again – time to plant a garden. Even if you have a black thumb, these easy steps to start a garden will help so much that by the end of this gardening season you will have a little green on that thumb of yours.
Location, Location, Location
The location of your garden determines what you can plant. Here's the quick and easy question whether you only have a balcony or an acre of land – how much sun does the area receive? When there is a large tree in the middle of the space where you want your garden then you need to look at plants that do best in the shade or partial shade. Most vegetable plants need at least six hours of sunlight a day. It is very difficult to grow tomatoes if your garden only receives a couple hours of sun each day! Once you know whether to plant sun-loving or shade-loving plants, then you can plan out the rest easily.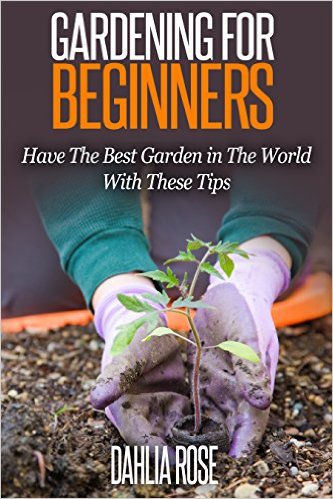 Gardening For Beginners: Have The Best Garden in The World With These Tips
To Grow In a Box or the Ground
After you've decided where you can plant the garden, the next question to ask is if you want to build it in raised garden beds and/or containers or plant you garden plants directly in the ground. If you live in an apartment, that answer is easy – you will be the container gardening. When your soil sucks and is full of caliche (hard clay) or more sandy, because you are close to the beach, you should probably look to at having a raised garden – you can control the soil. Tilling in the soil works best if you have at least a 10'x10′ space and nutrient-rich soil. You can make your soil better, but it does take a bit of work, but completely doable.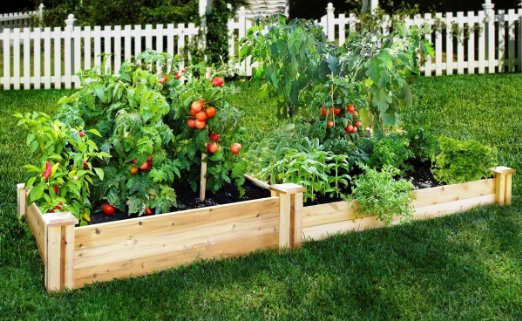 Cedar Raised Garden Bed
Let's Talk About the Soil
The best way to amend garden soil to make it better to garden in is by adding compost to it. You want to till in organic compost
at the beginning of the season and again at the end of your growing season as the soil rests until you plant in it again the next year. Adding organic compost
twice a year helps to change the composition of your soil from meh to awesome.
For the soil in raised beds and container gardens, you want to have a good mixture. Use compost, vermiculite
or perlite
(especially if you are in a warmer area), earthworm castings,
plus blood and bone meal.
Mix all of those together and fill in your gardening area (bed or pots). Use this organic mixture to fertilize your garden monthly. It has all the nutrients your plants will need to grow healthy and strong and to produce flowers and vegetables.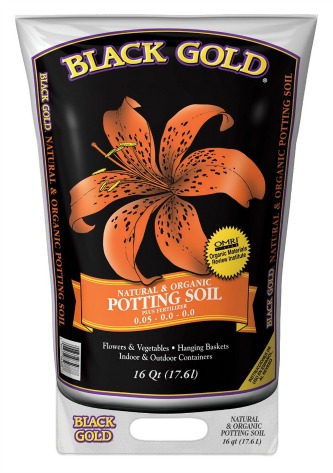 All Organic Potting Soil
Seeds vs Transplants
If you are new to gardening or if you have the blackest thumb in the land, start with transplants. Transplants begin life in a greenhouse under optimal conditions and are ready to plant directly in your garden. The local garden center has a plethora of transplants that will grow well in your area!
When you are ready to plant, gently squeeze them out of their plastic pots and tease the roots. It is ok if a few fall off, they will grow more. Create a hole the size of the ball and place the plant in it and tap the soil around it to secure it. Water your plants well and make sure they do not dry out for the first 10 days.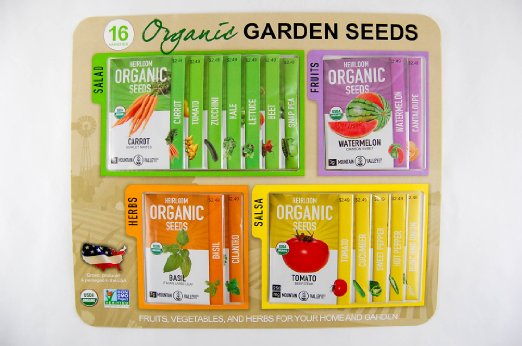 Certified Organic, Heirloom, Non-GMO Garden Seeds (16 varieties)
If you feeling adventurous, grab a few seed packets of flowers and/or vegetables that may not be readily in your area. Tomatoes, green beans, peas and sunflowers are easy to grow from seed. To get a jump start on your garden, plant your seedlings indoors in seed trays according to the package directions.
To plant seeds directly in the garden, wait until all signs of frost are gone. Click here for a frost chart. Seeds need warm, moist soil to germinate. You must keep the soil damp like a sponge and not soggy or your seeds could rot.
What is Hard to Kill?
Most new gardeners would like to know what can they plant that will actually grow and not die right away.
Flowers that are the easiest to grow tend to be annuals such as petunias, vincas (a note about vincas… these are annuals (one and done plants), but at my old house I used to take them out of the patio pots at the end of the season, and plant them in the ground as a border. When I moved, some of those "annual" vincas were 10 years old!! While I am not saying annual vincas will do as well for you, I am saying this is one hardy plant!), marigolds, violets and sunflowers.
Vegetables that even you can grow include green beans, peas, tomatoes, cucumbers, zucchini, spinach, lettuce and eggplant.
Plant flowers among your vegetables to entice the bees and butterflies to come to your garden. You need those little guys to pollinate your plants. Quite a few flowers are also natural pest deterrents to bad bugs.
Remember – choose a good location for your garden, grow your flowers and vegetable in the ground or in a raised bed or pot, start with organic nutrient-rich soil and then add in the seeds or transplants or a combination of both. Water your garden well as lack of water is the number one reason why most gardens fail. And finally, enjoy the fruits (and vegetables) of your labor!
---
● Disclosure the links in this post may be affiliate links.
● Click here for more How Does Your Garden Grow Topics on Ann's Entitled Life.
● Enjoy this post? Sign up for the Ann's Entitled Life FREE Weekly Newsletter to stay connected.
---