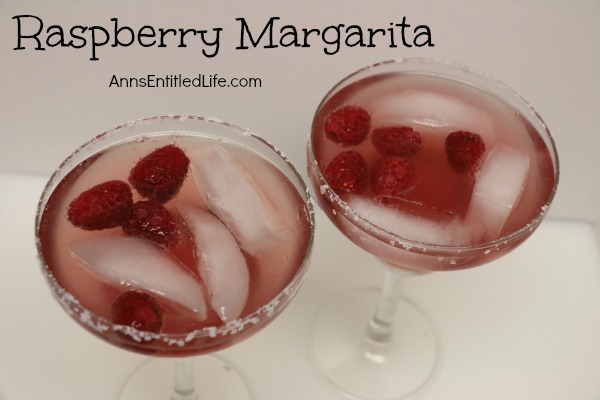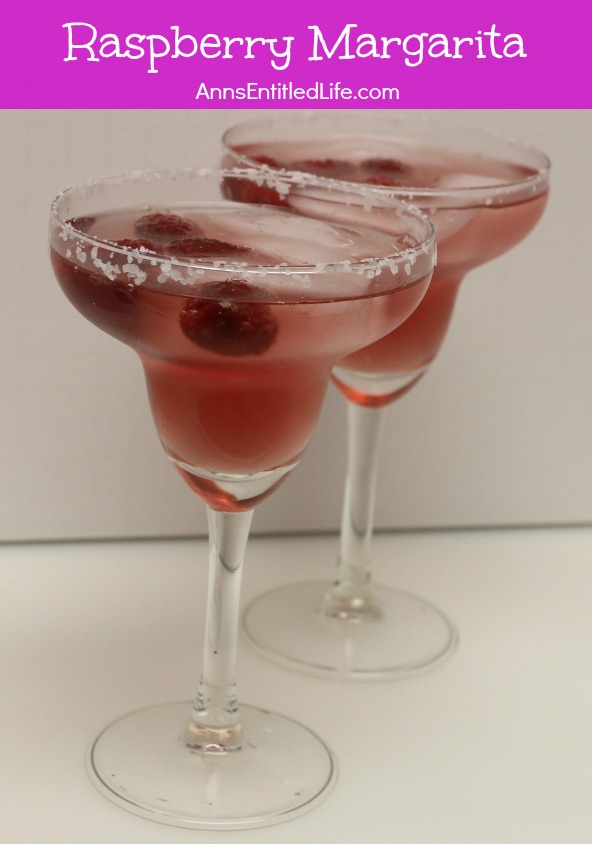 Raspberry Margarita Recipe
By Ann
A fresh, raspberry twist to a traditional margarita cocktail, this Raspberry Margarita Recipe is a little sweet, a little tart, and totally delicious!
Prep Time: 3 minutes
Ingredients:
• 5 Fresh Raspberries
• 1 oz Tequila
• 1 oz Chambord Liqueur
• ½ oz Fresh Lime Juice
• 5 oz Lemon-Lime Soda Pop
• Ice
• Coarse Salt For Rimming
Directions:

• Rim a Margarita glass using coarse salt for the dry and tequila for the wet.
• Place 5 fresh raspberries, and 3-4 ice cubes in the Margarita glass.
• In a cocktail shaker, combine tequila, Chambord and freshly squeezed lime juice; shake several times.
• Pour over ice and raspberries in the Margarita glass; top with lemon-lime soda pop.
• Serve immediately
Makes 1 Raspberry Margarita Cocktail
• To print the Raspberry Margarita Recipe, click here.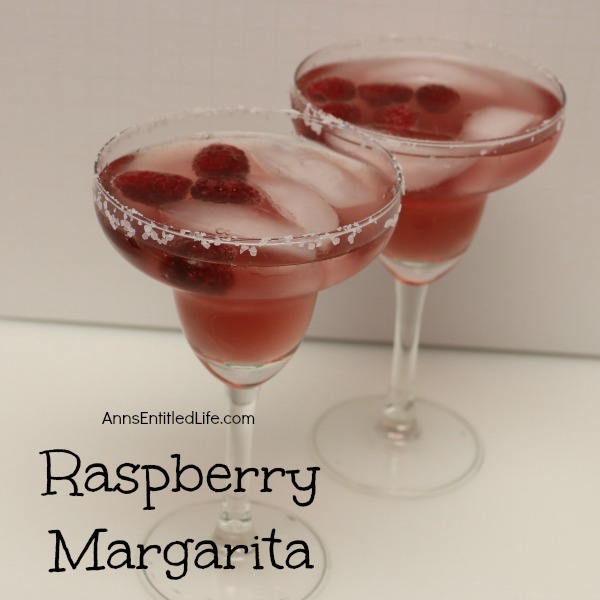 Hubby and I went to a local tequila bar down in St. Augustine. I had this drink called a Mamacita, and it was pretty good, but the blueberry sorta clashed with the tequila.
So, Aldi's had a raspberries on sale for 99¢, so I decided I was going to improve upon that Mamacita with raspberry. Of course that meant I had to go out and buy a $20 bottle of Chambord, but we all have to make sacrifices.
This Raspberry Margarita is pretty darned good. Sweet yet tart, this Raspberry Margarita is very, very drinkable. I may have had a few the past few weeks. Maybe.
---
As always, drink responsibly and please don't drink and drive.
• Ultimate Guide to Non-Alcoholic Bar Basics
• For more liquor and wine cocktail recipes, tips and reviews, click here.
• Be sure to follow my Cocktails board on Pinterest!
---
---
FOLLOW US ON: