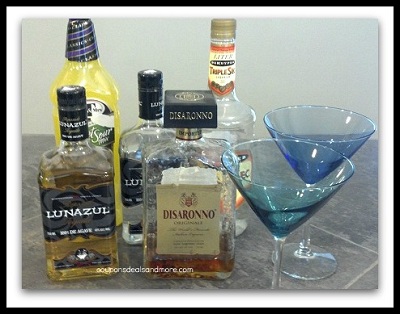 Italian Margarita Recipe
Ingredients
2oz Amaretto
1oz Triple sec
1oz Golden tequila
4oz Sweet n'sour mixer
Lime wedges, for rim of glass and garnish
Coarse sugar, for rim of glass
Directions
• Rub rim of glass with lime and roll rim in sugar
• Add ingredients to shaker
• Add ice to fill shaker
• Shake well
• Pour into prepared glass, garnish with lime if desired
This was different. It was sweet and sour, and not just due to the mix. This reminded me of a sweet tart with a kick. If you like sweet tarts, chances are you will like an Italian Margarita. The color was putrid though – must have had something to do with mixing the golden tequila with the yellow sweet n' sour mix?
Have you tried an Italian Margarita? What did you think?
As always, drink responsibly and please don't drink and drive.
Note: this post originally appeared on Coupons, Deals and More
For more liquor and wine tips and reviews, click here.
---
FOLLOW US ON: