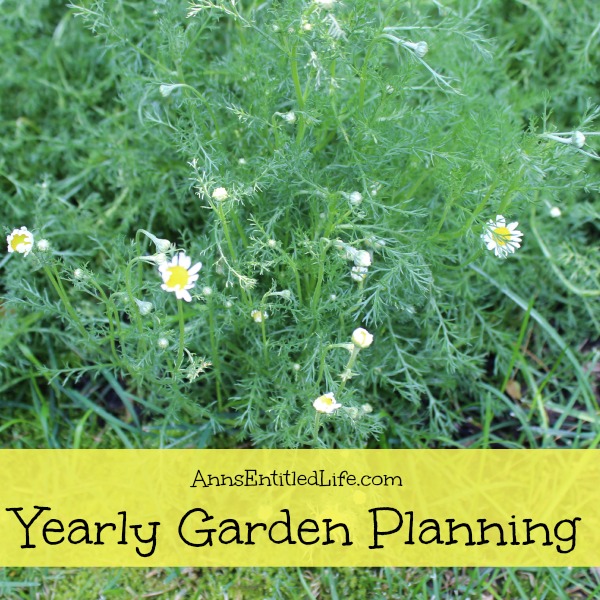 While it may not seem like it, now is a great time to begin planning your late spring and/or summer garden. The snow may be heavy on the ground where you are, but depending on whether or not you are growing your own seedlings or purchasing from a local greenhouse, it is not too early to plan for that great garden!
My garden last year was pretty successful. I grew a lot of herbs, and harvested more parsley, basil, and cilantro (post to come… shesh I am far behind) than you can imagine! While my blackberries are normally excellent, we re-roofed in 2013 and the roofing materials wreaked havoc on my poor established thornless blackberry bush (we yanked the thorned blackberry bush out in 2013, and planted anther thornless blackberry bush in 2014). We grew tomatoes, but blight really creamed them. I also grew peppers – which grew like weeds!! You never saw so many peppers from so few plants in your life! I will grow even less this year; probably only four plants total.
This is my 2015 gardening plan, we are in hardiness zone 6a/6b in Western New York. Our house in in 6a, Hubby's land higher north on Lake Ontario is 6b. He actually has apple trees on his hunting land that he told me about after apple picking season ended! I'd love to plant some rhubarb up there, but he's been wishy-washy about it. Maybe this year!?
Our home garden plans:
● Basil Large leaves with sweet, spicy fragrance and flavor. Flowers are attractive in the herb garden, but are usually pinched off as buds form to promote high-quality leaves for cooking.
Annual – full sun, water weekly during dry spells, feed using all purpose plant food. Maintenance includes weeding and pinching back for a fuller appearance.
● Chamomile, Roman – Deliciously fragrant flowers and leaves have a sweet apple flavor. Dried flowers are great in potpourri and make a flavorful and relaxing tea. Ideal for a fragrant herb lawn which can tolerate foot traffic.
Perennial – sun, water weekly during dry spells, feed in spring. Maintenance: trim every 6 weeks.
● Chives – Also known as onion chives, the beautiful flowers and foliage of this plant have a distinctive mild onion flavor. Fresh leaves to cook, or whole blossoms for herb vinegar. Good companion plant for roses.
Perennial – sun, water weekly during dry spells, feed in spring. Maintenance: divide every 3-5 years.
● English Thyme – Outstanding for seasoning poultry, fish and pork, in sauces, soups and herbal vinegar. Good companion plant for tomatoes. Dry or freeze leaves for winter use, or grow in a pot indoors.
Perennial – sun, water weekly during dry spells, feed regularly. Maintenance: keep weed free.
Those were all planted last year. The chamomile, chives and thyme are all perennials and already in the ground on herb island. I plan on planting more chamomile (omg this stuff smells good, that is the picture above!) as my plants barely yielded any flowers last year. The basil will be planted in a pot this year, and only one or two in the pot. I have a ton that is dried, but Hubby likes fresh, soooooo…
Herbs not returning are:
● Cilantro – I let it go to seed and got coriander (post to come) as I did not want to deal with the bolting.
● Fennel
● Parsley, Fine Curled – I have so much in the freezer…
The herbs I am planting will again be planted on herb island. I asked Hubby for any special requests, and all he had was rosemary. That is zone 8 though, and I don't think it would do well here… anyone in a 6 every grow rosemary outside and have it do well?
In addition to peppers, I plan on trying my hand at cucumbers and beans (green) this year, I think. The question is whether to plant them in my earth boxes, or to make a trellis in the garden. I am leaning toward planting the cukes in the earth boxes, and building bean poles in the garden (getting Hubby to build them is more like it). Our CSA has mountains of beans for us to pick, but they don't put them on poles or trellises and bending over to pick them in the hot, hot August sun is not very fun.
I definitely know we will not be planting tomatoes. Last year the blight was pretty bad, and while I got a decent amount of tomatoes before it hit and was able to freeze them, I could buy large quantities at the CSA for $2-$5. It just wasn't worth it.
Once again this year I plan on chronicling the highs and lows on my "garden" with How Does Your Garden Grow?posts!
What are you growing in your garden this year? Tell me, How Does Your Garden Grow!?
---
● For more How Does Your Garden Grow? posts, click here.
● Follow my How Does Your Garden Grow board on Pinterest!
● If you enjoyed this post, be sure to sign up for the Ann's Entitled Life weekly newsletter, and never miss another article!
---