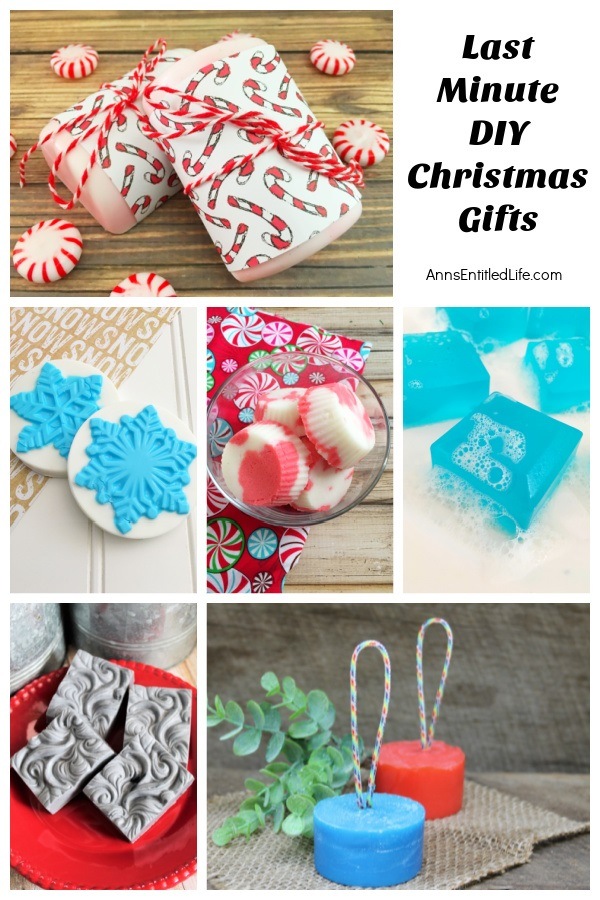 It's the most wonderful time of the year! Looking for last-minute gift ideas? Why not make it a Christmas present to give? These DIY beauty products and crafts are all simple to make, and something you would really be pleased to gift someone. If you make a few extra to keep for yourself…. well, who will know?
Handmade gifts are wonderful DIY Christmas gift ideas. Taking the time to personally make homemade gifts shows the recipient (family members, significant others, close friends, and best friends) just how much you were thinking of them that you took the time to make a gift yourself.
The perfect gift is subjective. Would someone appreciate a homemade lip balm? Or would they prefer a gift card to their favorite store? I am of the firm belief that the perfect Christmas gift varies from person to person, but to me, these homemade Christmas gift ideas are made with love… and what could be more appropriate for Christmas? A great way to show just how much you care is a homemade Christmas gift.
These homemade gift ideas include DIY bath bombs, bath salts (which can be made in large batches and divided into several gift containers to make mason jar gifts), lotions, soaps, sugar scrubs, and creams! I do use essential oils in most of them. I also added a few fun craft ideas. If you are looking for a food gift, perhaps a holiday fudge, some homemade vanilla extract, or a cookie platter would work? Maybe a group of favorite photos in an easy-to-make photo collage inserted into a lovely picture frame? All sorts of things make wonderful and creative Christmas gift ideas.
This holiday season when making your holiday gifts list, incorporate a few of these homemade gift ideas for a personal touch. These creative Christmas gift ideas make cool gifts! A great gift idea does not have to be costly, and most of these last-minute gift ideas are pretty reasonably priced (when you add up the cost). And some of these presents do not take much time to create, and some are pretty cheap gifts (cheap as in inexpensive).
The perfect stocking stuffer for the teen in your life, exquisite addition to a gift basket, or a wonderful collection of DIY Christmas presents is just a few easy step-by-step instructions away (click the link in the photo below for the step tutorial) on this list of handmade gift ideas.
Merry Christmas!
EASY Last Minute DIY Christmas Gifts
Also last minute helpful:
● 25 Stocking Stuffer Ideas for Men
● Print Your Own Christmas Gift Tags
---
First Published: December 14, 2015 Last Updated: November 30, 2021
● For more DIY Beauty on Ann's Entitled Life, click here.
● If you enjoyed this post, be sure to sign up for the Ann's Entitled Life weekly newsletter, and never miss another article!
---